WHAT IS BOTOX?
Choose the brand medical providers and patients know and trust: BOTOX® Cosmetic. It's the #1 selling treatment of its kind*: The first and only treatment FDA-approved to temporarily make moderate to severe frown lines, crow's feet and forehead lines look better in adults.  Treatment requires minimal downtime. You can return to your daily routine immediately after you leave your specialist's office. You may begin to notice results within 24 to 48 hours for moderate to severe frown lines. Full results in 30 days. It delivers predictable, subtle results, so you look like you, only with less noticeable facial lines
STILL YOU, WITH FEWER LINES
Your face says "you" like nothing else. And BOTOX® Cosmetic is about you, with fewer lines. The one to treat 3 areas BOTOX® Cosmetic is the only product of its kind that's FDA approved to temporarily improve the look of 3 areas: moderate to severe frown lines, crow's feet lines, and forehead lines in adults The one people ask for 92% of people specifically request BOTOX® Cosmetic over other brands.
WHY BOTOX® COSMETIC?
BOTOX® Cosmetic works beneath the surface to temporarily reduce the underlying muscle activity that causes moderate to severe frown lines, crow's feet lines, and forehead lines in adults-to help them look visibly smoother. Your facial muscles are interrelated While your muscles in these areas have specific functions, they're also interrelated, so your specialist may treat 3 areas at the same time.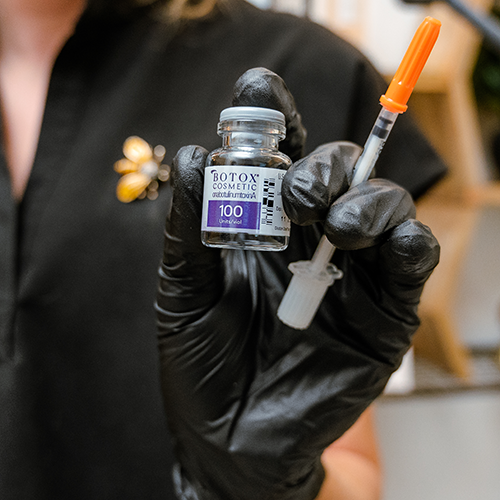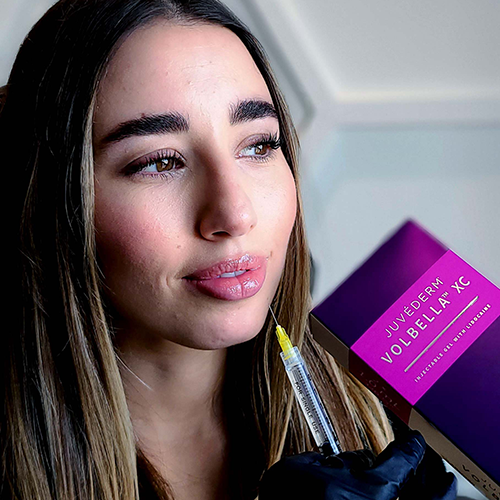 WHAT IS KYBELLA?
KYBELLA® is administered as a series of injections to the treatment area under the chin, destroying fat cells and producing gradual results. Everyone's chin profile is different, so your physician will tailor* treatment to you. The number of treatment sessions will vary based on the amount of fat under the chin and your treatment goals. KYBELLA® is a prescription medicine used in adults to improve the appearance and profile of moderate to severe fat below the chin (submental fat), also called "double chin."
WHY KYBELLA?
You invest in yourself – now invest in your profile. KYBELLA® is the only FDA-approved injectable treatment for adults that permanently destroys fat cells under the chin for a gradually improved profile – whether you have a moderate amount of fullness, or a bit more.
HOW KYBELLA WORKS
The active ingredient in KYBELLA is synthetic deoxycholic acid. Deoxycholic acid is a naturally occurring molecule in the body that aids in the breakdown and absorption of dietary fat. When injected into the fat beneath the chin, KYBELLA destroys fat cells, resulting in a noticeable reduction in fullness under the chin. Once destroyed, these cells can no longer store or accumulate fat, so further treatment is not expected once you reach your desired aesthetic goal.
JUVEDERM VOLUMA
When you're young cheeks are full and round. As you age your cheek area loses its youthful shape, your cheeks flatten, your skin may begin to sag JUVÉDERM VOLUMAⓇ XC is designed to add volume to your cheeks, giving you a smoother, natural-looking contour and a more youthful look.
JUVEDERM VOLLURE
Over time, your skin loses elasticity. This natural process, plus genetics and environmental factors like sun exposure, can cause wrinkles and lines. There are different JUVÉDERM® fillers designed to give you a smoother appearance, whether you want subtle volume or a little extra volume. JUVÉDERM VOLLURE " XC is the longest-lasting HA filler for this area — lasts up to 18 months.
JUVEDERM VOLBELLA
Lip fullness varies from person to person. Some people were born with thinner lips; others have seen their lips get thinner over time.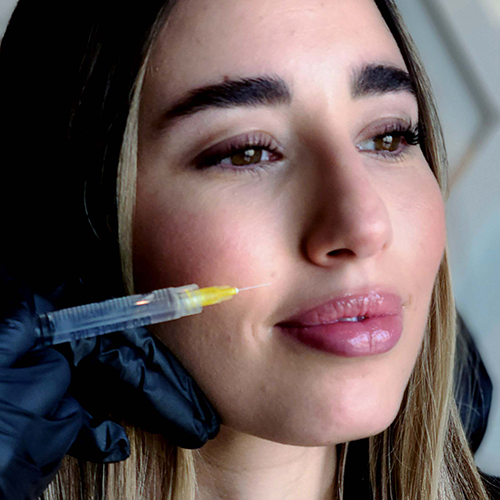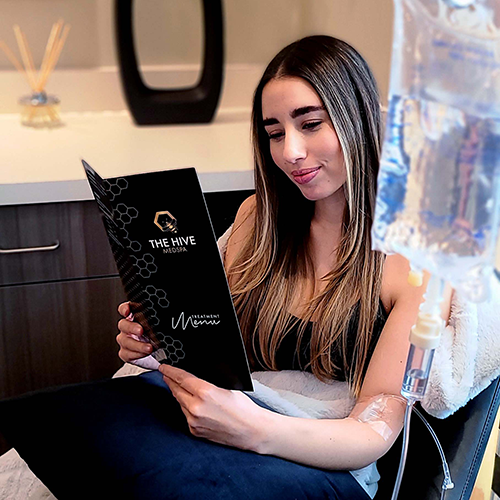 WHAT IS IV VITAMIN THERAPY?
Intravenous (IV) vitamin therapy (also known as intravenous micronutrient therapy and hydration therapy) is a way to give high concentrations of vitamins and minerals directly into the bloodstream, allowing rapid absorption of higher doses of the vitamins and minerals.
THE ULTIMATE BEE-UTY BOOST
Get the ultimate bee-uty boost from the inside out with the perfect blend of hydration, high-dose glutathione, and multi-trace elements.
MYERS COCKTAIL
Effective in helping you manage various illnesses because they supplement the effects of regular medications. In fact, Myers' Cocktail IV therapy has helped patients get relief from pain with none of the side effects that typical Non-Steroidal Anti-Inflammation Drugs (NSAIDs) have.
IMMUNITY BOOST
The Immune Booster IV uses a powerful combination of immune boosting ingredients to support your immune system and help prevent illness. This IV contains a three amino acid blend with the addition of zinc, lysine and minerals.
Contact us now
Schedule your treatment today to start improving your skin
We also make treatments to target signs of aging. Our experts will meet with you to determine what kind of treatment will work best for your skin and your skincare goals. Call (915) 455-6655 now if you're ready for a custom facial.