BODY SCULPTING PERFECTED
Evolve is a hands-free, non-invasive total body transforming treatment to remodel skin, treat fat, and tone muscles with bipolar RF energy and EMS. Its innovative design has multiple technologies, Tite, Tone, and Transform for customized body reshaping.
EVOLVE TRIM
REMODELS SKIN AND TISSUE and applies radio frequency energy to treat cellulite!
EVOLVE TITE
TIGHTENS THE SKIN AND TISSUE by applying heat that feels like a warm blanket.
EVOLVE TONE
TONE STIMULATES THE MUSCLES so they can become toned and more defined.
WHY EVOVLE?
InMode Evolve is a revolutionary body contouring technology that offers patients a non-invasive approach to remodel problematic areas of the body while also improving the skin's appearance. InMode Evolve is the only hands-free platform that offers the following benefits simultaneously:
‍
● Skin Remodeling/tightening
● Destruction of fat cells or adipose tissue
● Improvement of muscle tone
‍
All treatments are customized in order to target unique areas and specific needs. It is a simple, quick non-surgical approach with no downtime whatsoever so you can do this even during your lunch break and come back with a slimmer, tighter and more youthful  look.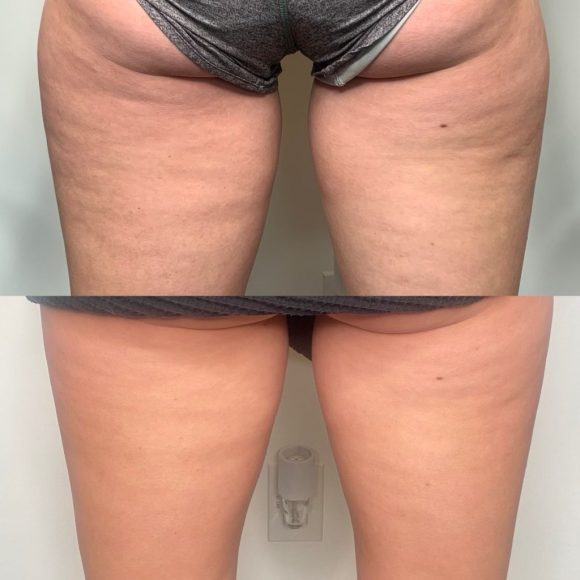 Contact us now
Schedule your treatment today to start improving your skin
We also make treatments to target signs of aging. Our experts will meet with you to determine what kind of treatment will work best for your skin and your skincare goals. Call (915) 455-6655 now if you're ready for a custom facial.