WHAT IS HYDRAFACIAL?
HydraFacial is one of the most powerful, non-invasive skin resurfacing treatments available today. It combines cleansing, exfoliation, extraction, hydration and antioxidant protection that removes dead skin cells and impurities, while simultaneously delivering moisturizing serums into the skin.
Only HydraFacial uses patented technology to cleanse, extract, and hydrate. HydraFacial super serums are made with nourishing ingredients that create an instantly gratifying glow.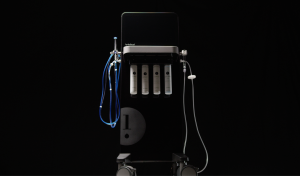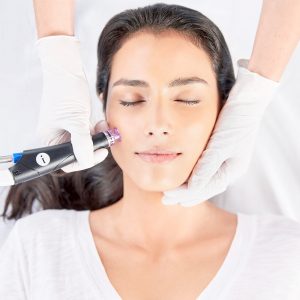 60-MIN. PLATINUM HYDRAFACIAL
The ultimate HydraFacial experience. begin the detoxification process with Lymphatic Drainage. Follow with the Signature HydraFacial to deeply cleanse, extract and hydrate the skin. Address specific skin concerns with a booster of your choice. This treatment concludes with LED Light Therapy to further reduce the visible signs of aging.
45-MIN. DELUX HYDRAFACIAL
These invigorating treatments include all of the essentials of the Signature HydraFacial while addressing specific skin concerns through HydraFacial's boosters and protocols.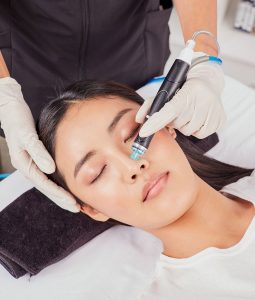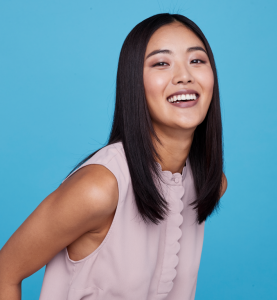 30-MIN SIGNATURE HYDRAFACIAL
This invigorating treatment includes deeply cleansing, exfoliating, and extracting impurities from the skin while simultaneously infusing nourishing ingredients to hydrate the skin. Upgrading to The Platinum or Deluxe HydraFacial enhances your experience with a personalized Booster, LED Light Therapy, and Lymphatic Drainage options.
Contact us now
Schedule your treatment today to start improving your skin
We also make treatments to target signs of aging. Our experts will meet with you to determine what kind of treatment will work best for your skin and your skincare goals. Call (915) 455-6655 now if you're ready for a custom facial.